Another of my carnie sisters, the Myrtle's ladies had the stall next to mine and I instantly clicked with the cake making legends. I did chocolate and they did cake, so we respected each others turf and I stocked 1 or 2 cakes and they stocked 1 or 2 types of chocolate. We worked together on special occasions and their drive led them to open 2 cafe's after we gave up on the markets. I helped the ladies develop a cost effective brand that they could use to launch their first cafe on the Sunshine Coast. They need a simple logo they could use across their business cards, digital presence and as painted signs on the building and walls. The logo needed to show quickly what they did, and pay homage to their Nan who the business was named after.
Logo
The client wanted simple icons to represent a coffee and cake shop. The goal was to attract those hunting for a coffee from a long distance when the logo was printed on signage. Additionally, the logo needed to be able to be pulled apart and put back together in a variety of dimansions, and would end up in many hands that I had no control over. This meant the logo needed to be forgiving enough that it could be cut up and put back together.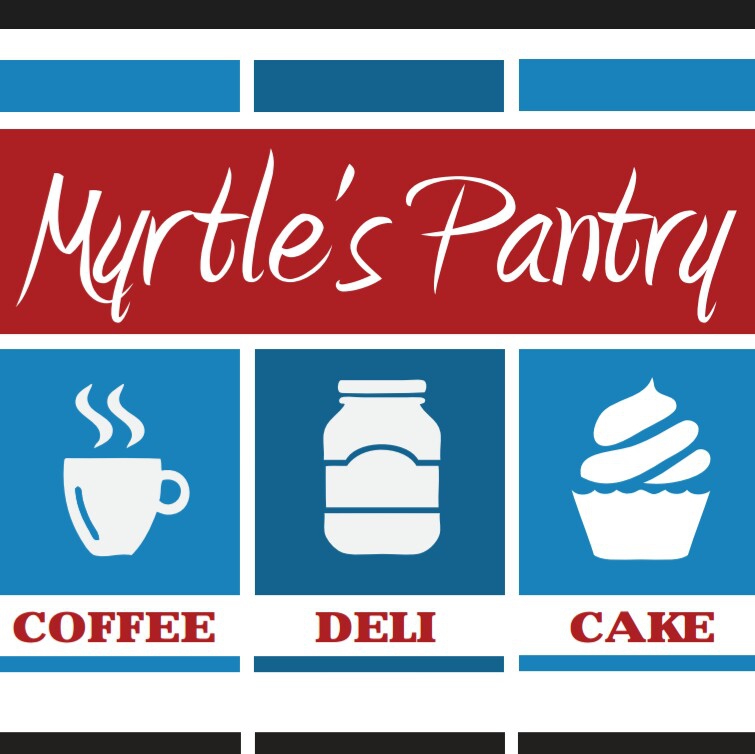 Signage
When setting up a new business there's a host of signage that needs to happen both inside and outside. There's building/road signage which needs to tell it's message to passing cars, there's internal signage to welcome customers, window signage to identify a store and logos across collateral like menu's and business cards. There's also directional signage, and portable signage for markets and pop up shops.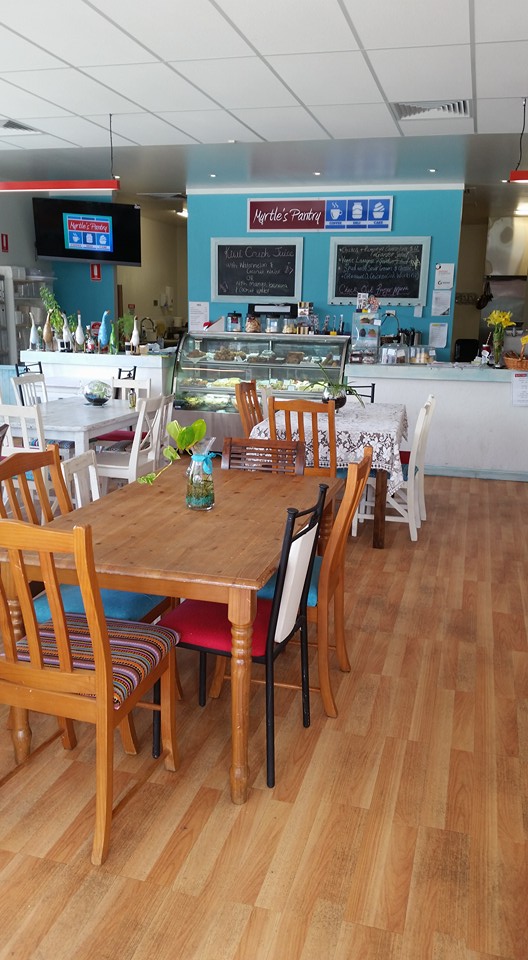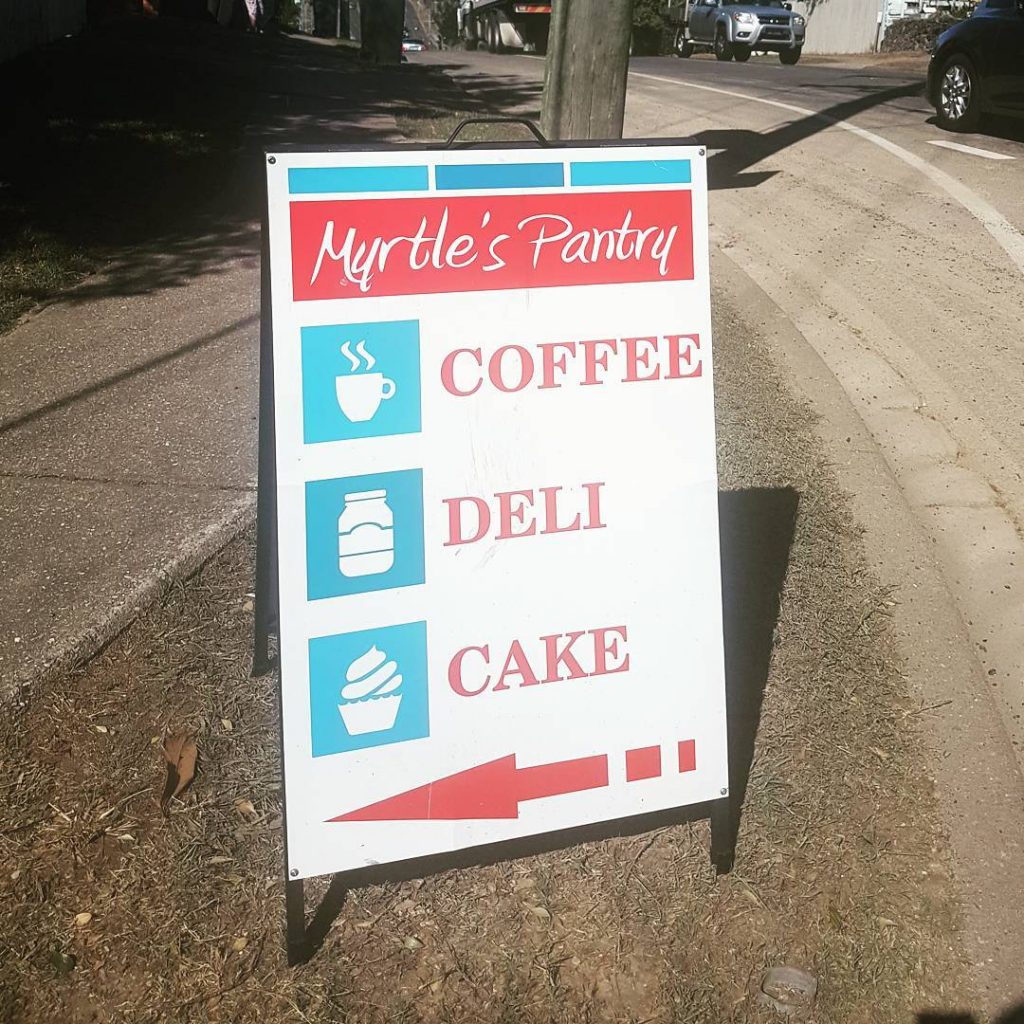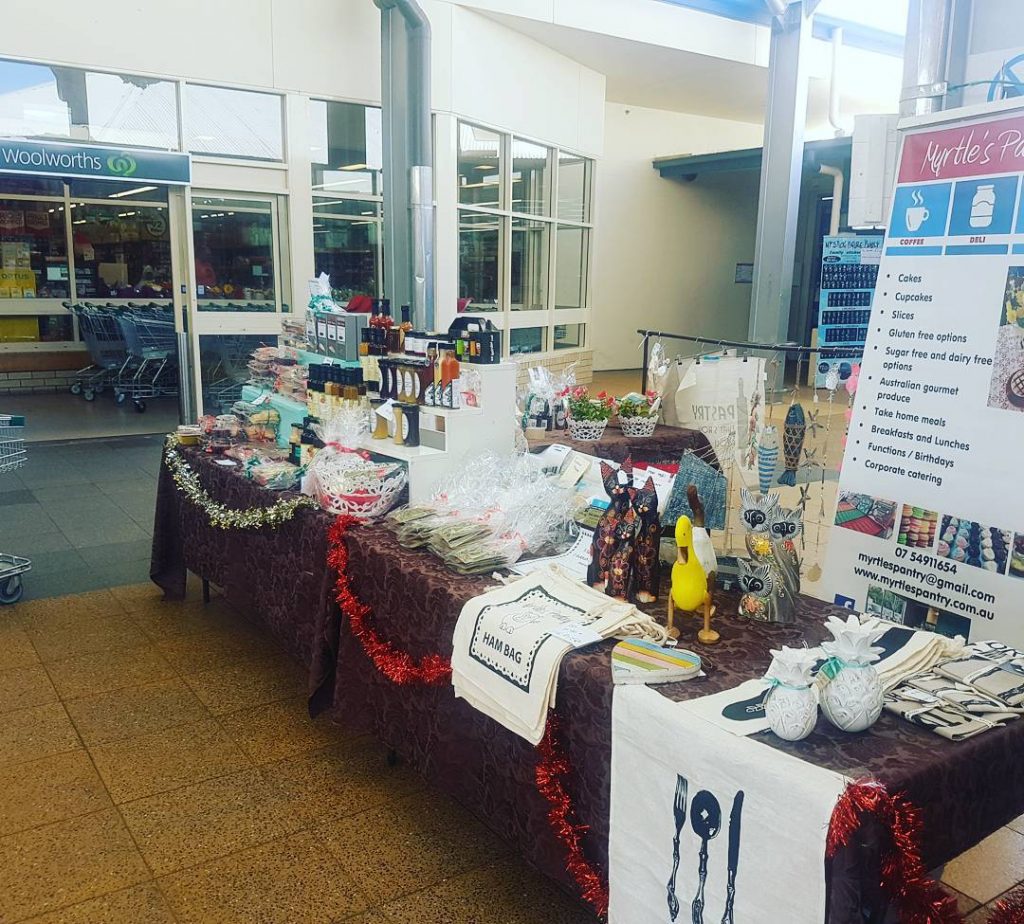 You can find Myrtle's Pantry Cafe's in West Chermside and on the Sunshine Coast.