The following designs and brands were developed for medical research events, targeting researchers and clinicians with technical information presented in the form of a presentation or series of speakers. Each event brand was developed in collaboration with the researcher in charge of the event as the client.
Queensland Mass Spectrometry Symposium
Digital Wall Display – 6 x digital panels together form a digital wall at the entrance to the TRI, for promotion of events or publishing of a program as shown. Black borders on the screens break up the panels, but connected images keep the event brand and tie together the individual screens.

Digital Screen & Social Media Promotion – This graphic promoted the event internally, and was also used on social media to maximize the value of each graphic even though it isn't perfectly geared for social with so much text.  As the audience is so specific, we counted on this to get attention.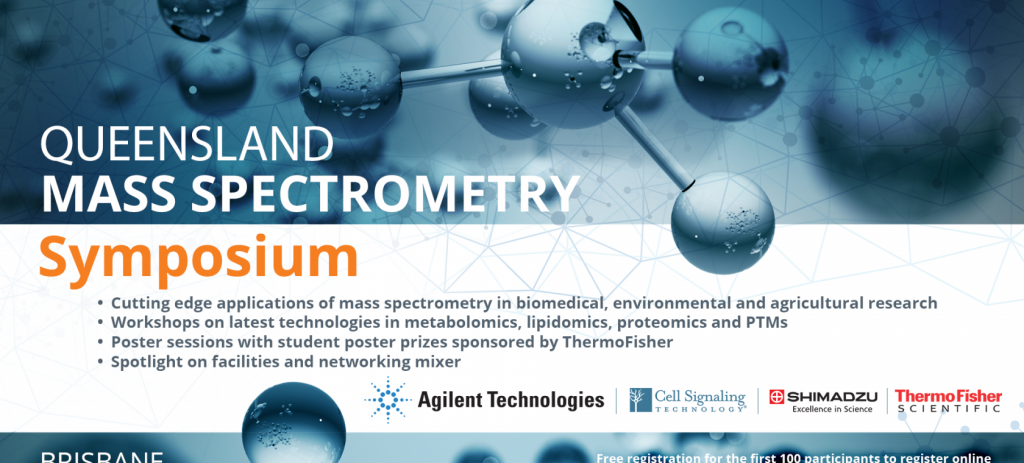 Printed Program – Available for registrants to keep track of the program throughout the 2 day event, the printed program was an A5 8 page booklet as per the example.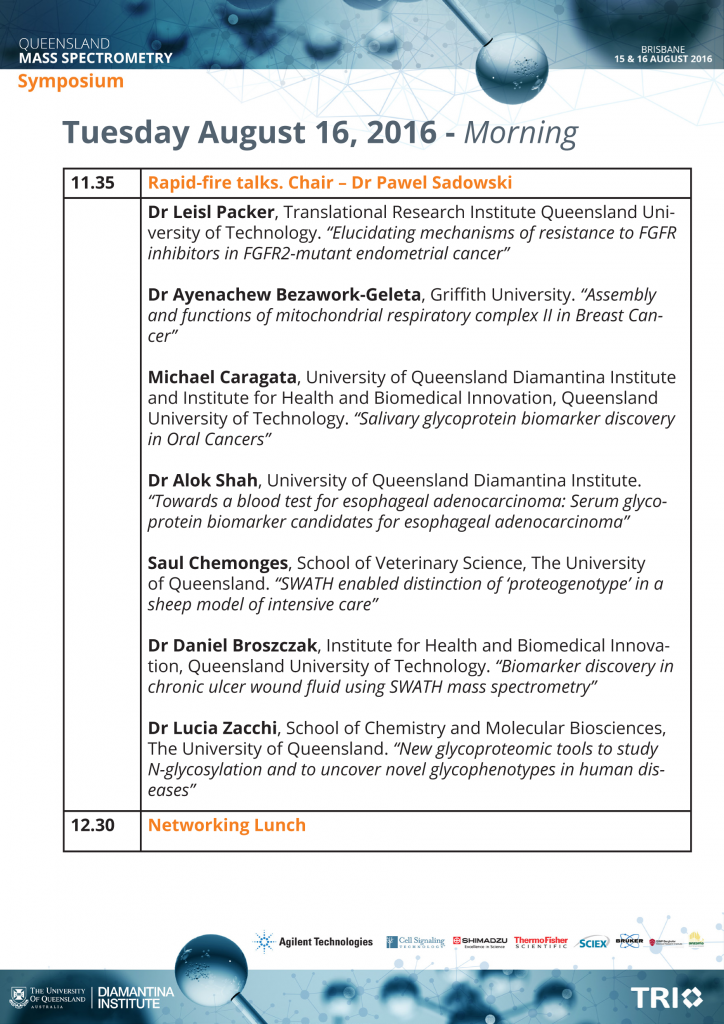 PET-MRI Event
Specialty event for those working in a subset of the radiology field.